How to Learn about outdoor lighting design,starting with Floodlighting
Date:2021-06-18
Author:Newlamp Lighting
View:797
When t night coming, the urban buildings will "put on" the bright and glamorous coats, the led lights to add a touch of excitement to the city's night. Night city needs LED lighting decoration. With the development of the times, there are many choices for urban night lighting, but led floodlighting is still one of the classic techniques of architectural lighting.
What is floodlighting?
A floodlight or floodlightingis usually used to illuminate a target in a situation, and its illumination is significantly higher than that of the surrounding illumination. The lighting effect not only highlights the whole picture of the building, but also effectively expresses the shape, three-dimensionality, decorative color, material texture, and even the processing of decorative details.
Floodlighting does not simply reproduce the daytime image of a building. Instead, it uses the means of light, color, and shadow of the floodlighting to reshape the building's image that is more moving, pretty, and majestic at night.
Technical points of floodlighting
At present, the most widely used floodlight decorative lighting technology is not simply floodlighting and lighting, but the integration of lighting landscape art and technology. The design and construction should be based on the position, function and characteristics of the building. Light fixtures to reflect different lighting languages in different parts of the building and in different functional areas.
Floodlight projection angle and direction
Projecting a group of floodlights in a single direction to the illuminated object in the same direction, or projecting in a contrasting hue from both directions, can enhance the stereoscopic effect, and the projection angle of the floodlight causes the presence of the projected shadow. Shadows and bright contrasts can also highlight the three-dimensionality of the facade.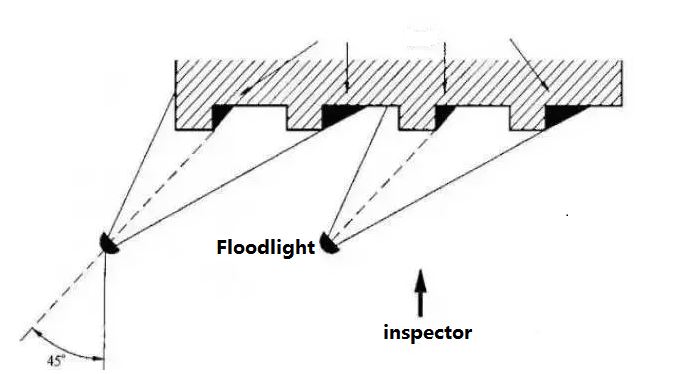 The size of the projected shadow depends on the degree of bump on the building surface and the angle at which the lighting is projected. The average direction angle of the illumination light should be no less than 45 degrees from the surface normal, and the projection angle should be increased in order to highlight a particularly low convex surface.