COB LED Strip RGB DC24V
Input Voltage: DC24V DC 12V
Wattage: 15W/m
Lighting Color: RGB
FPCB width:10mm
Waterproof level: IP20 Non-waterproof
Color temperature: RGB Colorful
Color Rendering Index: >90
Operation temperature: -20℃-+45℃
Storage temperature: -20℃-+60℃
Advantage: balance lighting, has a better lighting effect than SMD led strip
Send Inquiry
Chat Now
Product Details
RGB COB LED Strip DC24V RGB LED Strip Light High Density Super Bright Flexible LED Lights CRI90 Bedroom Decorative Lights COB Light Bar
Features:
1. Super bright RA>90 high intensity and reliability.
2. Long life span of 50,000 hours
3. packed with 5 meters per roll.
4. Flexible ribbon for curving around bends
5. Completely smooth and even light spread, solving the uneven luminous problem
6. Ultra-bright but running at low temperature
7. Low power consumption
Application:
1. Ideal for decoration of building outlines, landscape illumination, amusement themes,
2. Holiday light sculpture, decorative figures, active signs, displays, shop windows
3. And storefronts, bars, nightclubs, streets, sidewalks, decks, parks, porches, staircases, railings, ceilings, or driveways.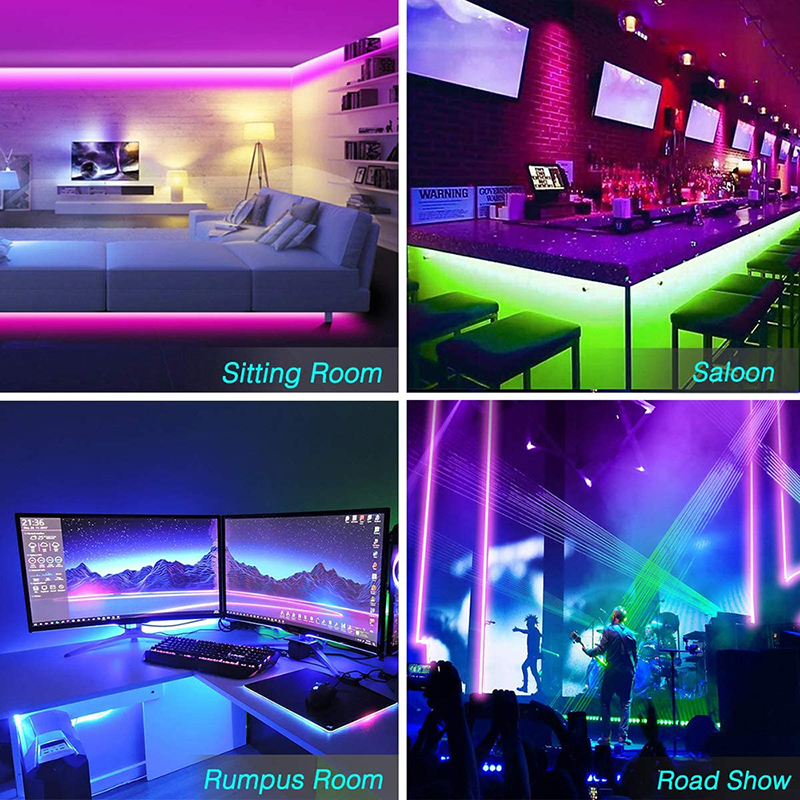 Inquiry