Adjustable Angle Recessed LED Ceiling Downlights
1. Exquisite appearance, the surface of paint treatment
2. Good heat dissipation, ADC12 die-cast aluminum
3. Imported light effect, high luminous efficiency, long life
4. 360 degree rotation
Send Inquiry
Chat Now
Product Details
Feature:

1. Exquisite appearance, the surface of paint treatment

2. Good heat dissipation, ADC12 die-cast aluminum
3. Imported light effect, high luminous efficiency, long life
4. 360 degree rotation
| | | | | | | | |
| --- | --- | --- | --- | --- | --- | --- | --- |
| Item No. | Power | Dimmension | Hole Size | Number of LEDs | Input Volt | Protection class | Light effect |
| XP-CL009H00 | 9W | ¢90mm | ¢75mm | 9W COB | AC100-240V | IP20 | >80LM/W |
| XP-CL015H00 | 15W | ¢110mm | ¢105mm | 15W COB | AC100-240V | IP20 | >80LM/W |
| XP-CL030H00 | 30W | ¢138mm | ¢128mm | 20W COB | AC100-240V | IP20 | >80LM/W |
| XP-CL040H00 | 40W | ¢165mm | ¢155mm | 40W COB | AC100-240V | IP20 | >80LM/W |
| XP-CL050H00 | 50W | ¢190mm | ¢180mm | 50W COB | AC100-240V | IP20 | >80LM/W |
Size:mm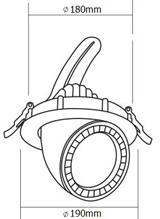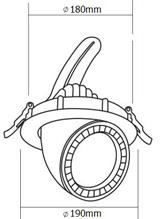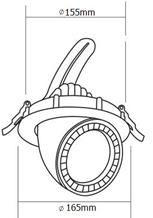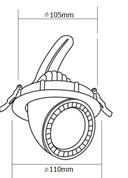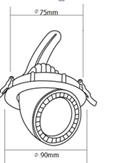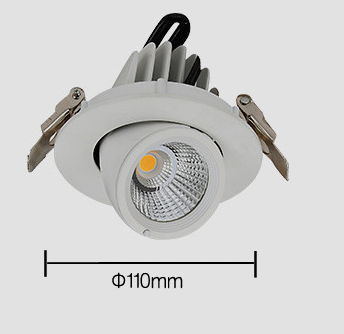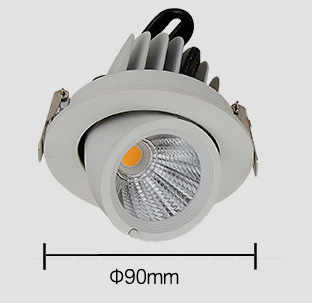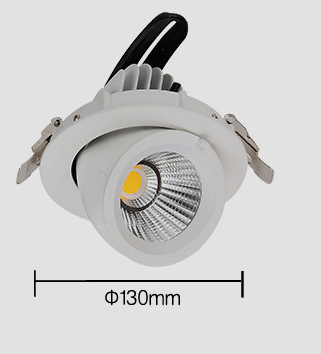 1. Open hole on the ceiling as specified,Diameter:
2. Cut off electricity, connect the driver input with electricity through the hole;
3. Connect the driver output with the lamp;
4. As the photo shows, put the lamp into the hole and adjust it to suitable position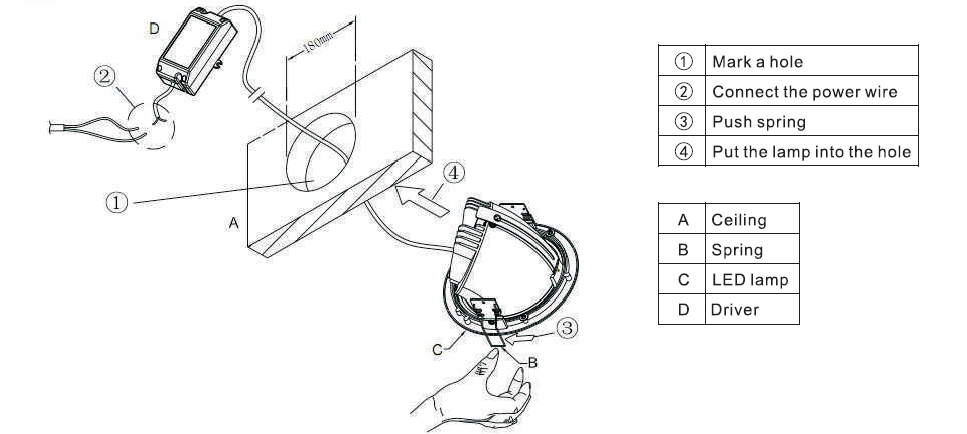 Troubleshooting:
Fault 1、The lamp does not light after connecting the electricity.
Method:Carefully check all wiringsare correct.
Fault 2、The lamp flashes when it is powered on.
Method:Check if the power supply voltage meets the requirement.3
Waring:
Must be installed by a qualified electrician in accordance with local wiring rules and codes.

Application:


Widely used in the office building, shopping malls, supermarkets, municipal engineering school, hospital, hotel, parking lots, factory workshop, household and so on.

1、Carton label on top left of inner box, product label on lamp;

2、Transportation :Seal the package before delivery, handle gently, and mark product name, quantity and other important information on packing.
3、Storage Requirement:Moisture-proof, dust-proof, anti-pressure, anti-fall, anti-acid substances, avoid direct sunlight and condensation.
4、Storage Time:1year. It should be recheck and make sure the lamp electrical performance up to standard after one year storage.
Inquiry