Portable LED Disinfection And Sterilization Lamp
* 100% authentic, good quality * UV disinfection lamp, sterilization, sterilization efficiency up to 99% * Portable, essential for home travel, easy to use * Wide irradiation range, high efficiency, no odor of disinfectant, safe and no pollution * Various uses, toilet disinfection, baby underwear disinfection, can also be used in disinfecting pet supplies
Send Inquiry
Chat Now
Product Details
Feature:
Carry
Small and light, easy to carry, does not take up too much storage space.
LED light source
The disinfection lamp uses UVC 275nm LED light source to provide you with excellent disinfection services.
Easy to operate
The disinfection lamp is easy to operate, without complicated procedures and other tool requirements.
Scope of application
The disinfection lamp is very suitable for disinfection, and is widely used in offices and homes.
note:
Please don't aim your eyes at the lamp beads or explode the skin under the lamp beads to avoid damaging your body.
The sterilization time should exceed 60 seconds.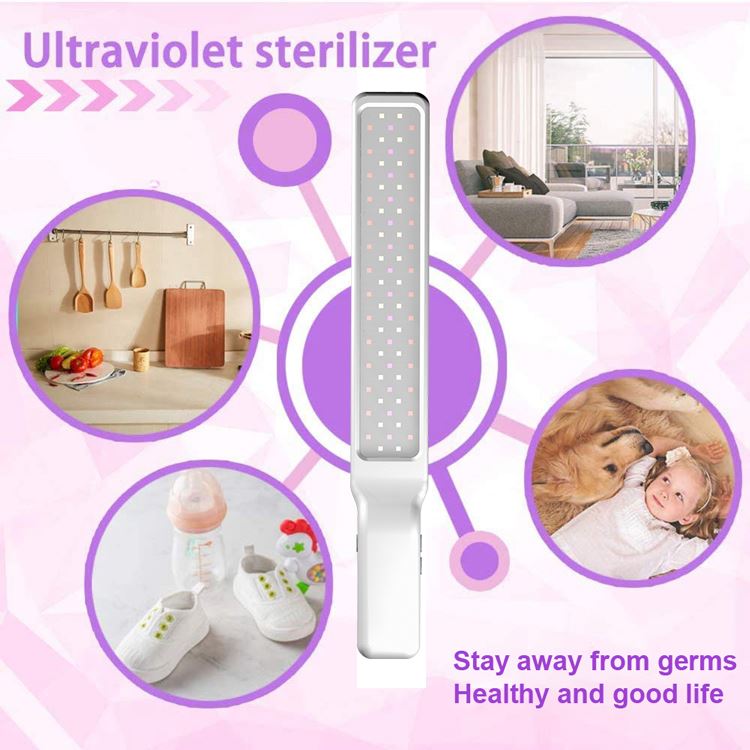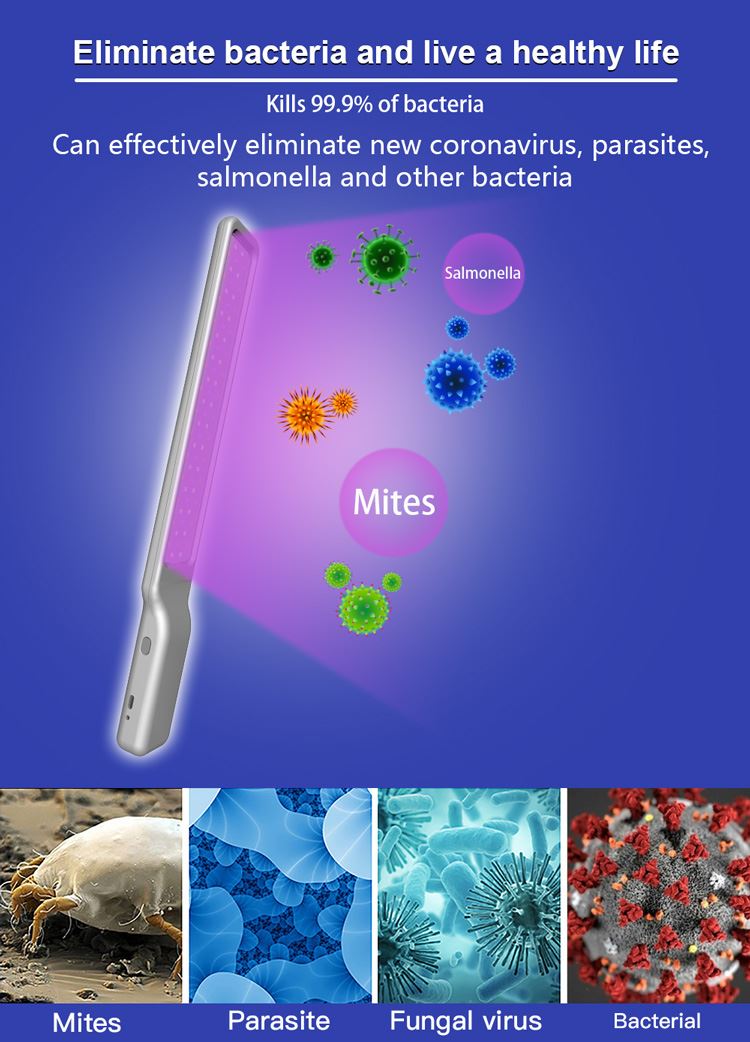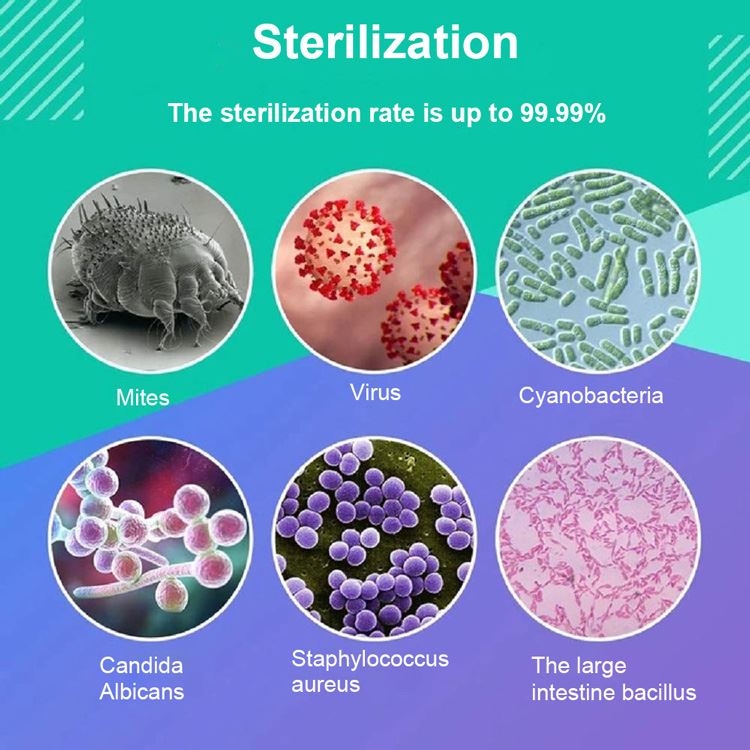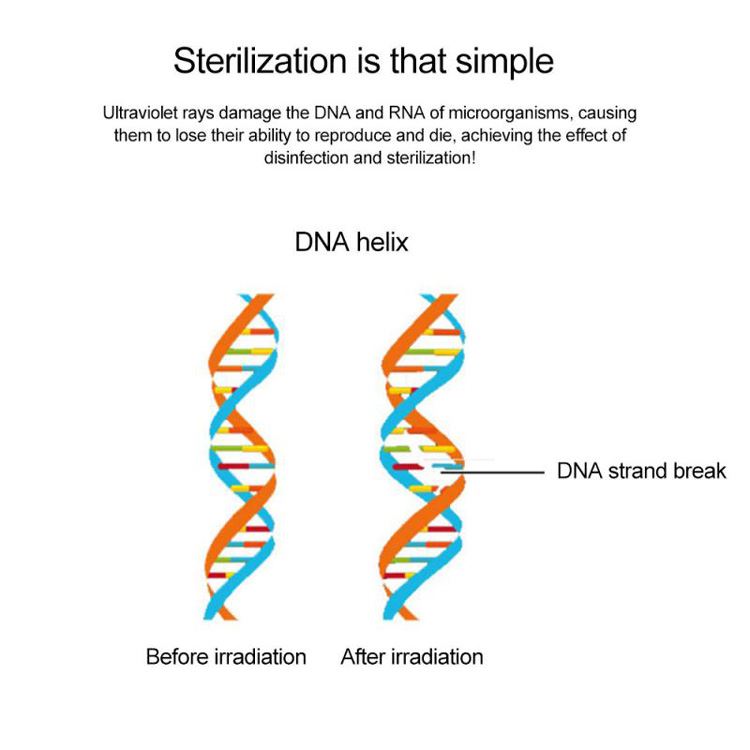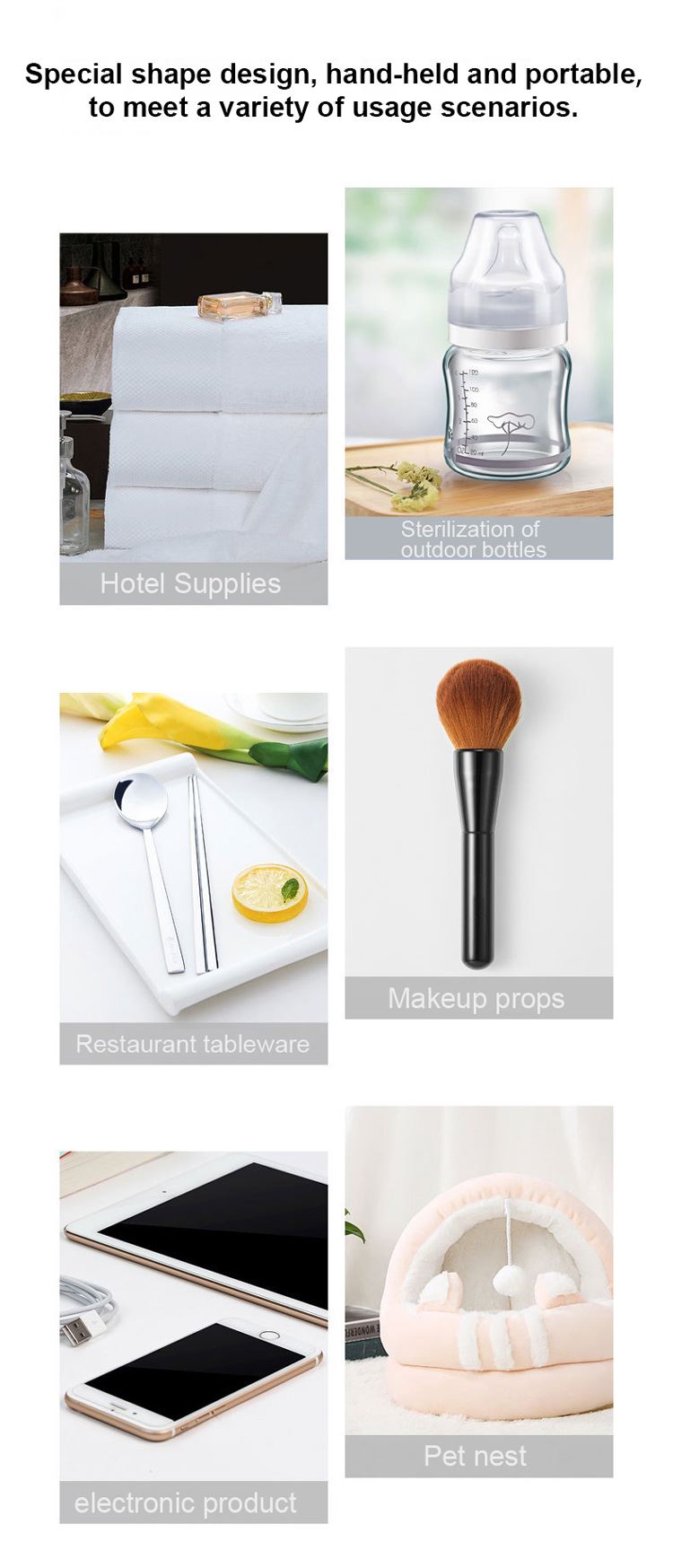 Hot Tags: portable led disinfection and sterilization lamp, made in China, manufacturers, quotation, customized, buy, discount, led food light, ufo high bay, ufo led gym lighting, warehouse lighting led, low weight led flood light, downlight led
Inquiry