Motion Sensor Radar UFO LED High Bay
Motion Sensor Radar UFO LED High Bay : High Light efficiency 140-150lm/w; 60/90/120 degree for option; Watt:100W/150W/200W High CRI80; CE,RoHS,SAA, C-tick Approval.Flexible installation: Suspending.180 degree adjustable
Send Inquiry
Chat Now
Product Details
Motion Sensor Radar UFO LED High Bay
Application:Factory /workshop/supermarket/warehouse
The heat-sink are ADC12 Die-cast aluminum.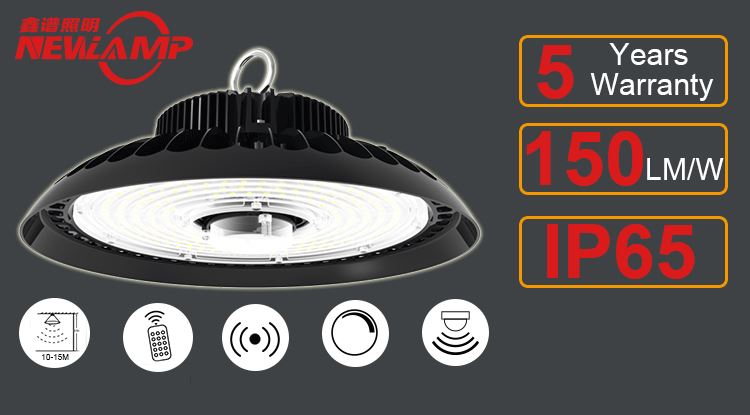 Features:
High Light efficiency 140-150lm/w;
60/90/120 degree for option;
Watt rangefrom100W/150W/200W
High CRI>80;
High quality powder paint treatment
CE,RoHS&SAA&C-tick Approval.
Dimensions: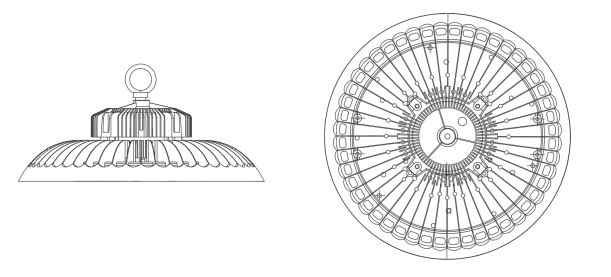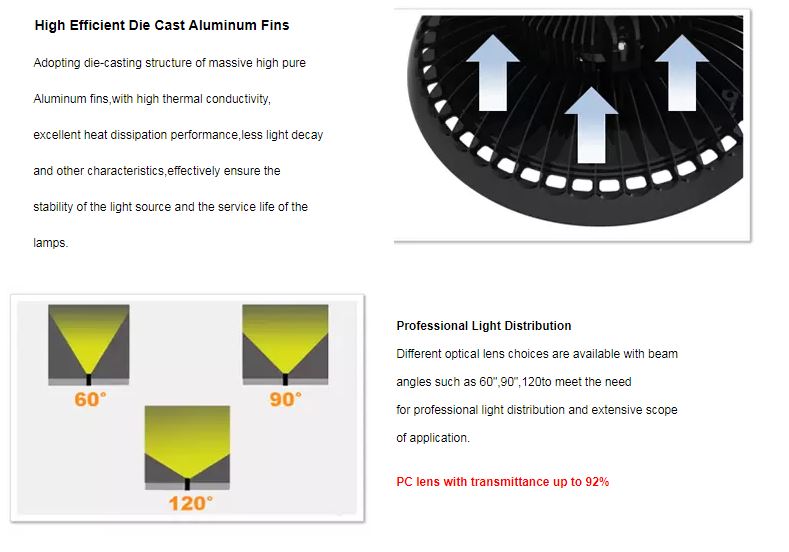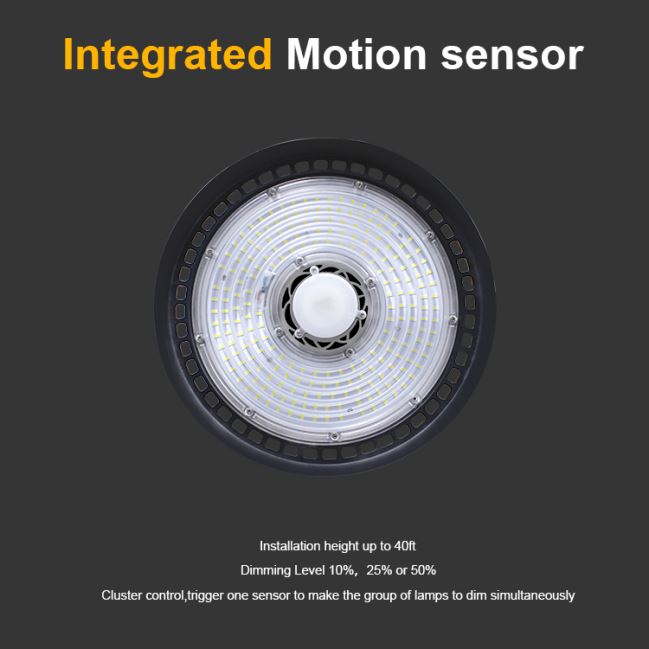 Detection coveage:
People come to light,when people leave it can off
The radar can sense the switch of the light, adjust the sensing time, the brightness of the light, the sensing distance, and integrate the fashion design.
Automatic dimming when used in combination with 0-10V dimmable led drivers
Built-in daylight sensor 0-10V Interface can match up with daylight sensor and achieve daylight harvesting Detection area, time delay and daylight sensor can be precisely set via DIP switch
Wide detection area, range up to 15M in diameter,suitable for warehouse use
Motion can be detected through plastic,glass and thin non-metal materials,except the high mounting height 15M max

Installation method: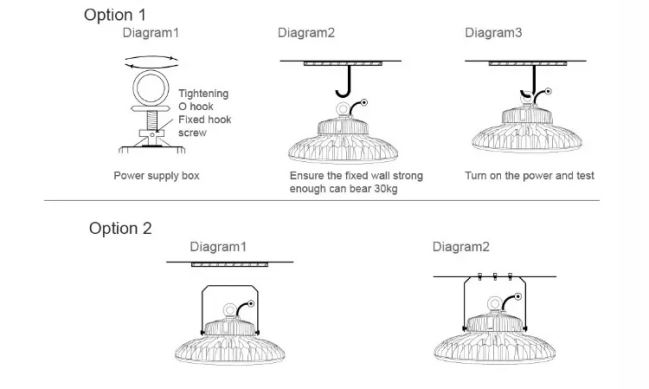 Package:


Hot Tags: Motion Sensor Radar UFO LED High Bay, made in China, manufacturers, quotation, customized, buy, discount, Bedside Wall Lamp, Led Reflector Flood Light Free Sample, 5 Years Warranty Led Flood Lighting, 100W LED Flood Light Cost-Saving, Outdoor 60W Led Flood Tunnel Lighting, good quality LED Icicle Lights
Inquiry