LED Graphene UFO High Bay Light 100W/150W/200W
Graphene radiator is a composite material that is based on resin and is different from aluminum, density was of smaller size, lighter weight for better transportation, installation and maintenance.
Send Inquiry
Chat Now
Product Details
GrapheneUFO LED High Bay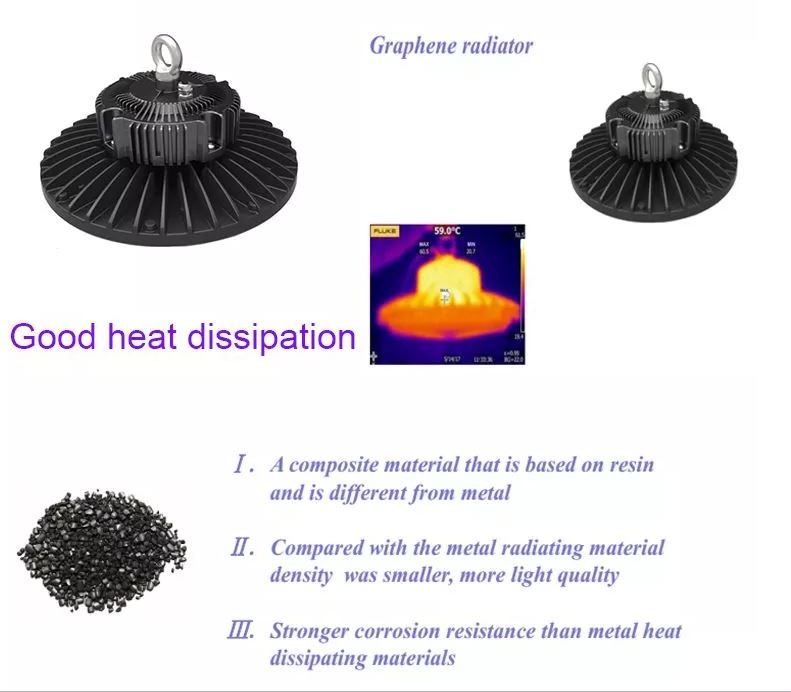 Product description:
GrapheneLED UFO Highbay adopts qualified super bright LED as light source, which is stable, Long life and no UV & IR emission. The special designed Graphenematerial housing is stylish and fashionable with excellent heat management. Integrated with Meanwell HBG series driver, powered by low voltage constant current driver, which is Safety, Energy Saving and Long Life. IP65 Waterproof and 5 years guarantee.

Advantage:
1, excellent thermal and thermal radiation performance, the use of advanced graphene thermal conductive materials, outstanding thermal conductivity, significantly better than all kinds of metal radiators, excellent fire performance.
2.Light weight, reducing overall product weight, greatly reducing ceiling load capacity
3.Acid and alkali corrosion resistant, suitable for a variety of harsh environments, application environment is greater than aluminum application range.
4.It has high temperature and antistatic function, effectively resists UV degradation and other problems, excellent weather resistance, and is effectively subjected to comprehensive damage caused by climate.
5.Very small expansion coefficient, suitable for all kinds of waterproof design materials in line with ROHS REACH.
Features:
Industrial lighting solutions are preferred products for use in factories, workshops, warehouses, stations, plazas, airports, gas station lights;

The imported material lens is used for light distribution, and the illumination angles of 60°, 90°, 120° can be selected according to different places;

The integrated die-casting aluminum alloy lamp body structure design has excellent heat dissipation effect;

The luminous efficacy of the lamp is greater than 140-150LM/W, and the color rendering index is higher than Ra80.
Product Picture:
Dimensions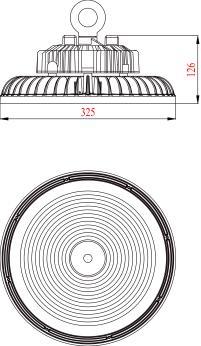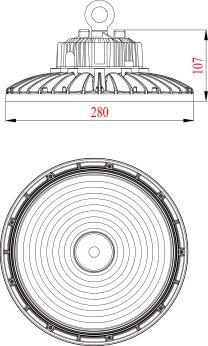 Packaging Data
| | | | | | |
| --- | --- | --- | --- | --- | --- |
| Model | Power | N.W./pcs (kg) | Q'ty/CTN (pcs) | G.W./CTN(kg) | CTN Size |
| XP-HB100G00 | 100W | 3.1KG | 1PCS | 3.6KG | 31*31*10CM/PCS |
| XP-HB150G00 | 150W | 3.8KG | 1PCS | 4.5KG | 35*35*11CM/PCS |
| XP-HB200G00 | 200W | 4.8KG | 1PCS | 5.6KG | 41*41*13CM/PCS |
Packaging Drawing

Application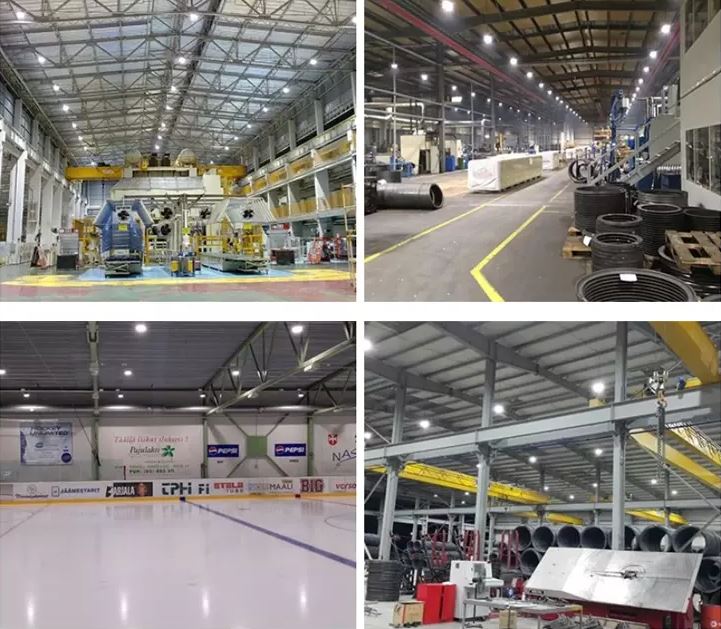 Hot Tags: led graphene ufo high bay light 100w/150w/200w, made in China, manufacturers, quotation, customized, buy, discount, High Pole Lamp 600W in stock, Lm301b Quantum Board Plant Growth Lamp, Outdoor Lighting, High Pole Lamp 600W, Outdoor Lighting LED Flood Light AC220-240V, High Heat Dissipation LED Flood Light
Inquiry