LED High Bay Light 300-500W High Ceiling Light Workshop Workshop Lights
Product Appearance Dimensions : Product Dimension: Product Spec.: Product Structure: Package:
Send Inquiry
Chat Now
Product Details
High Bay Light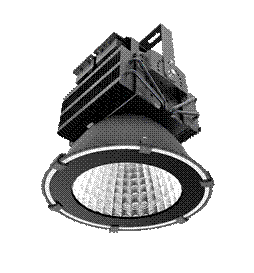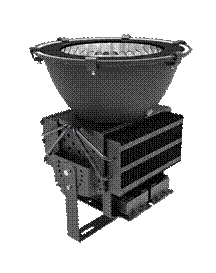 Product Appearance Dimensions:
H LED High Bay Light

Product Features:

The single high-power LED with imported LED chip package is used as the light source. The unique multi-chip integrated single-module light source design is adopted, and the imported high-brightness semiconductor wafer is selected, which has the characteristics of high thermal conductivity, small light decay and pure light color.

The unique heat sink design is perfectly combined with the electrical box to effectively conduct heat conduction, thereby reducing the temperature inside the lamp body and effectively ensuring the life of the light source and the power source.

The surface of the radiator is anodized and anticorrosive, and the structure is compact and beautiful. It meets the IP65 standard and has good anti-corrosion, waterproof and dustproof performance.

The energy-saving effect is obvious. The high-power LED light source is equipped with an imported high-efficiency power source, which can save more than 50% energy compared with the sodium lamp.



Product Dimension: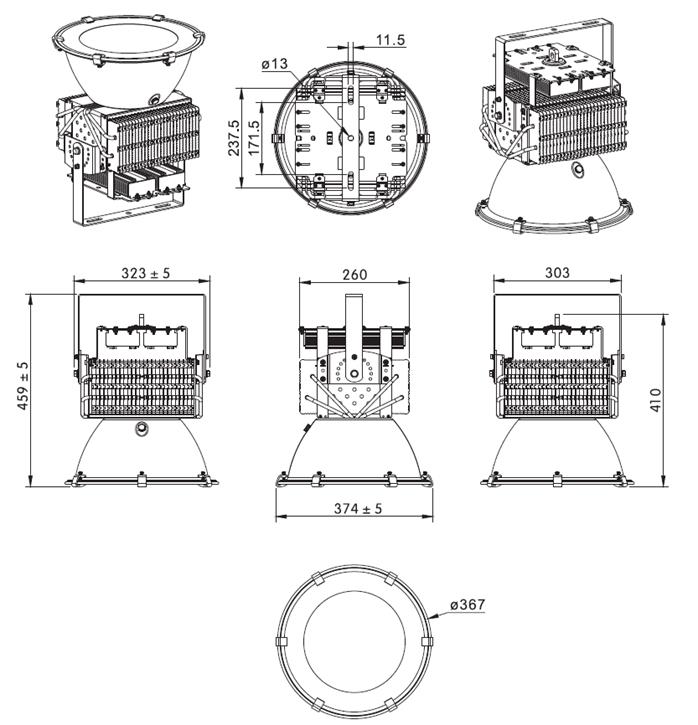 Product Spec.:
Product Material

Body material

Power Wire

Electronic safety grade

AL Spinning member,
Silver paint

3*1.0mm²
Rubber cable L=0.5M

I class
Specification

Series

C00

Light Source

CREE X-BD /PHILIPS 3030

PF

>0.95

Beam Angle

25°/45°/60°/ 90°/100°

Voltage

AC 90-305V

Ra

≥80Ra

Working Temperature

-40℃~65℃

Luminous efficacy

90-95lm/W

Driver Brand

MEANWELL

Warrany

3-5 Years

CCT(K)

WW (*2700-3200K) NW (*4000-4500K) CW (*6000-6500K)

Model Number

Power

Size

Package

XP-HB100C00

100W

238*510MM

46cmx46cmx54cm /PCS

XP-HB120C00

120W

238*510MM

46cmx46cmx54cm /PCS

XP-HB150C00

150W

278*510MM

46cmx46cmx54cm /PCS

XP-HB200COO

200W

278*510MM

46cmx46cmx54cm /PCS

XP-HB300COO

300W

278*510MM

46cmx46cmx54cm /PCS

XP-HB400COO

400W

342*510MM

46cmx46cmx54cm /PCS

XP-HB500COO

500W

414*510MM

46cmx46cmx54cm /PCS


Product Structure: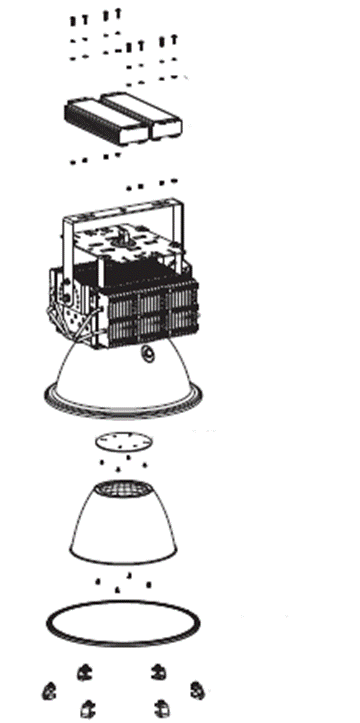 Product Features

1.The design is novel, the structure is clever, full of modern atmosphere, in line with the trend of the times.

2.In terms of heat dissipation, we have creatively adopted the air convection cavity type aluminum heat sink design. The heat sink has two heat dissipation surfaces on the upper and lower sides, which are transparent before and after. At the same time, there are air convection holes on the left and right sides to enhance the air circulation inside the cavity. It is beneficial to the discharge of heat, thereby effectively improving the heat transfer efficiency of the LED light source.

3.The above unique thermal design ensures a safe operating temperature of high power LED sources below 45 °C.



216° adjustable angle

Respirator design

13 flexible positions makes project angle can be adjusted within 216° .

Waterproof while removing mist, avoiding condensation, improving product quality and extending service life.

Copper heatpipe

High reflective rate

By riveting the heatpipe to the fins, the heatpipe can conduct heat rapidly from chips bottom to the fins, greatly lower down the temperatire of light ,extending the life span.

The reflector is air-jetted and does not fade. The reflectivity is as high as 92%, ensuring the quality of the projected light. Reflective angle: 45°, 60°, 90°, 100°
Applications

Led High Bay light is widely used in factory, warehouse,stadium,engineering ,square, golf courses, ships , airports, subway, commercial facilities, outdoor advertising , landmarks ect.


Kit Show

Efficient heat dissipation

Adopting modularization riveting technology and copper pipe heat dissipation body,
3D rapid cooling.

Easy Installation

Simple assembly enables easy routine maintenance.

Copper heatpipe

Rapid cooling, extend the life of the light source.

Professional Design

Fashionable radiator design,
Protected by a number of patented technology.

IP65 Waterproof IP65

Dustproof , waterproof

92% reflective rate

Greatly improve the brightness, energy saving.


Package: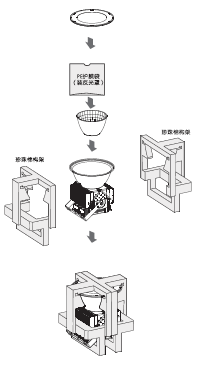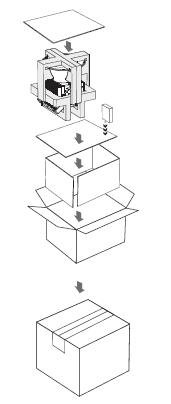 Hot Tags: led high bay light 300-500w high ceiling light workshop workshop lights, made in China, manufacturers, quotation, customized, buy, discount, IP66 waterproof led flood light, led downlights, LED Tunnel Light 180W, 5ft t8 tube, 5 Years Warranty Led Flood Lighting, LED UV Disinfection Stick Household
Inquiry