Solar Energy Buried Ground Lights
Energy saving and power saving: equipped with solar panels! It is automatically charged by the sun during the day; a material with excellent weather resistance and durability
Send Inquiry
Chat Now
Product Details
Features:
[Weather resistance and durability]: Made of stainless steel and plastic, it has a highly durable design and the latest IP65 waterproof function, so please feel free to use it in any outdoor place. In addition, it can effectively separate water and mist, thereby extending the service life.
[No electricity bills]: Efficient solar charging, using advanced LED energy-saving technology, equipped with a 600 mAh battery, 6-8 hours of solar charging can light up about 10 hours per night, environmentally friendly. Choose a sunny place that is exposed to direct sunlight for as long as possible during the day. When using for the first time, please charge the solar energy as much as possible.
[Easy to install]: You can easily install the attached plastic rod. It is made of sturdy stainless steel and plastic, and has wireless function, and can be used in various outdoor places, such as gardens, gardens, balconies, front doors, lawns, driveways, sidewalks and outdoor garages.
[Warm color light]: The soft light of the warm color light is its function. It not only provides a good lighting effect at night, but also creates an atmosphere and produces warmth. It can automatically open in the dark or night, and automatically close in the day or bright place.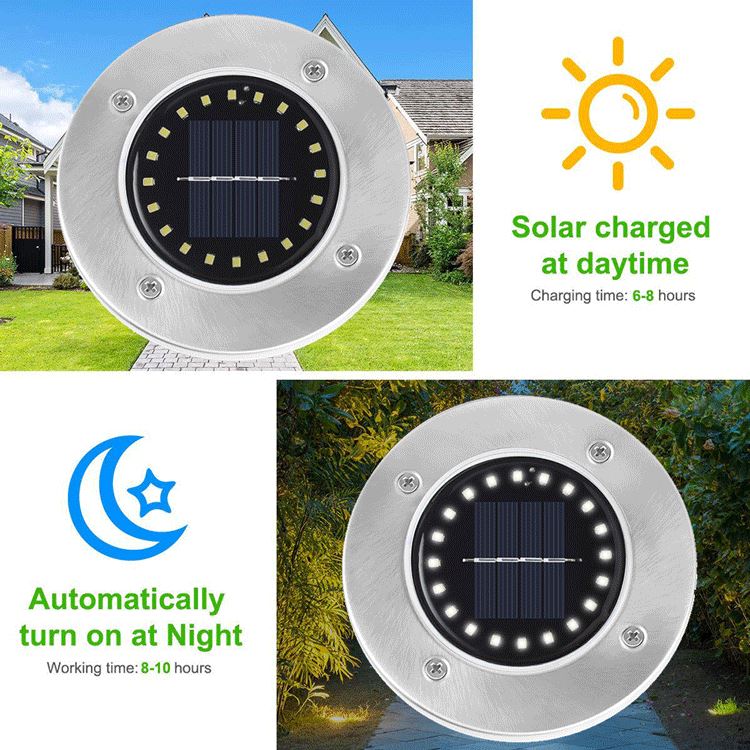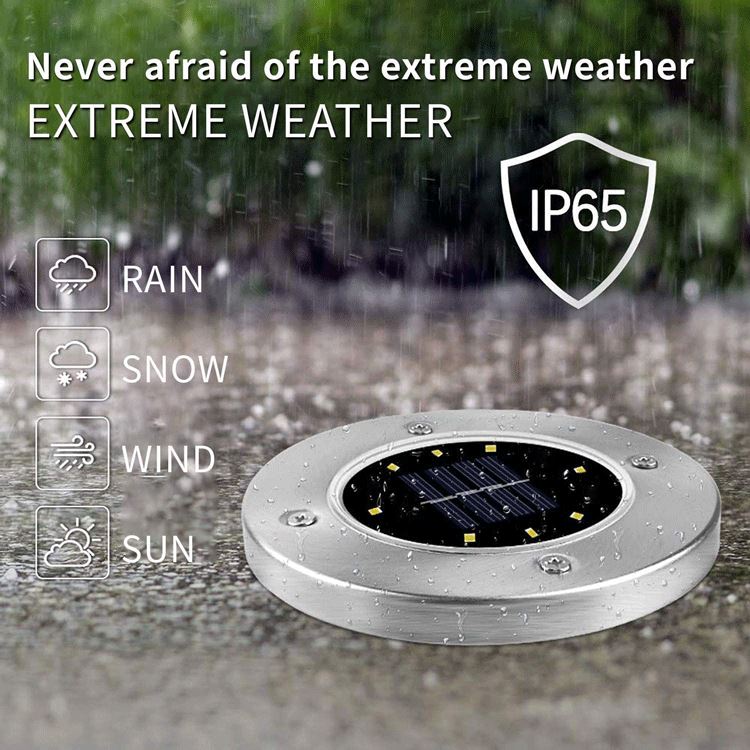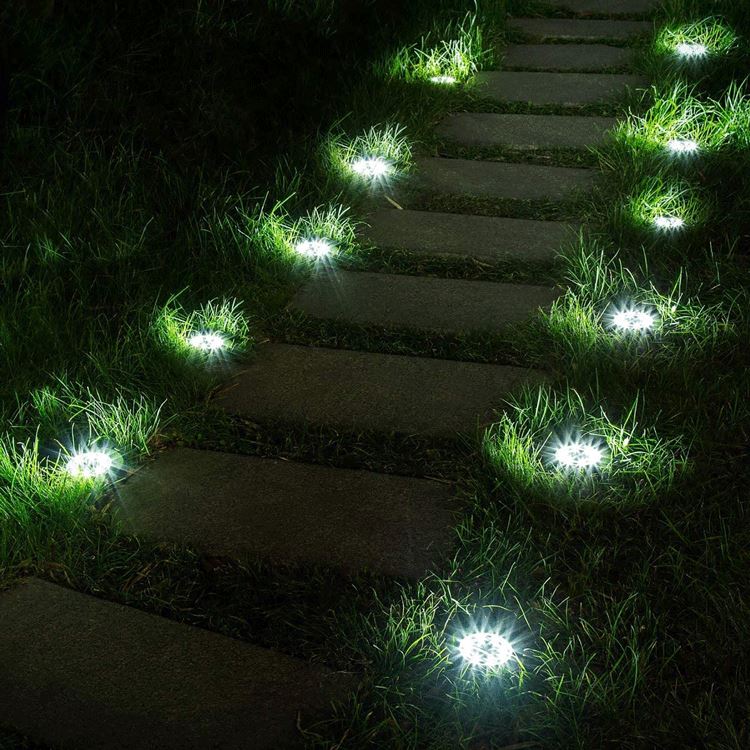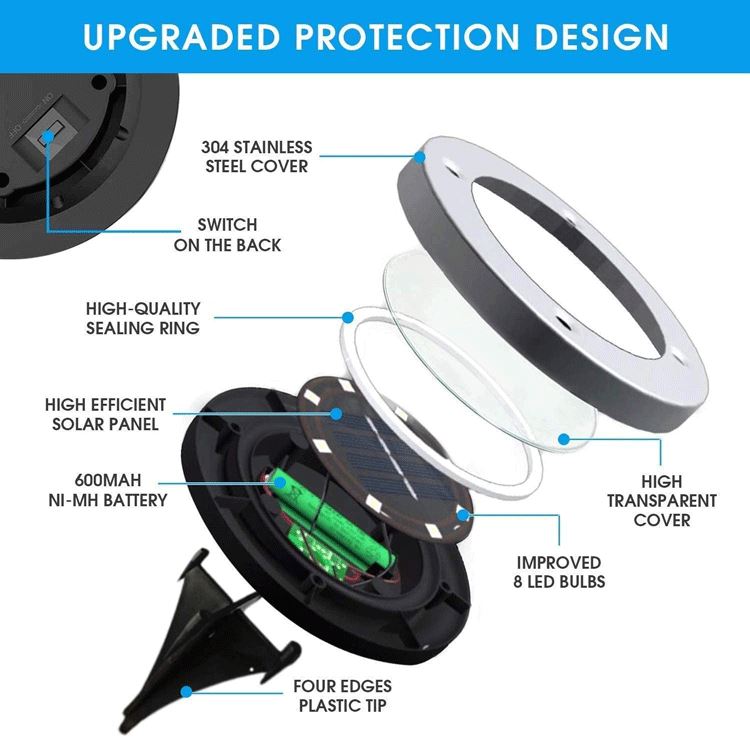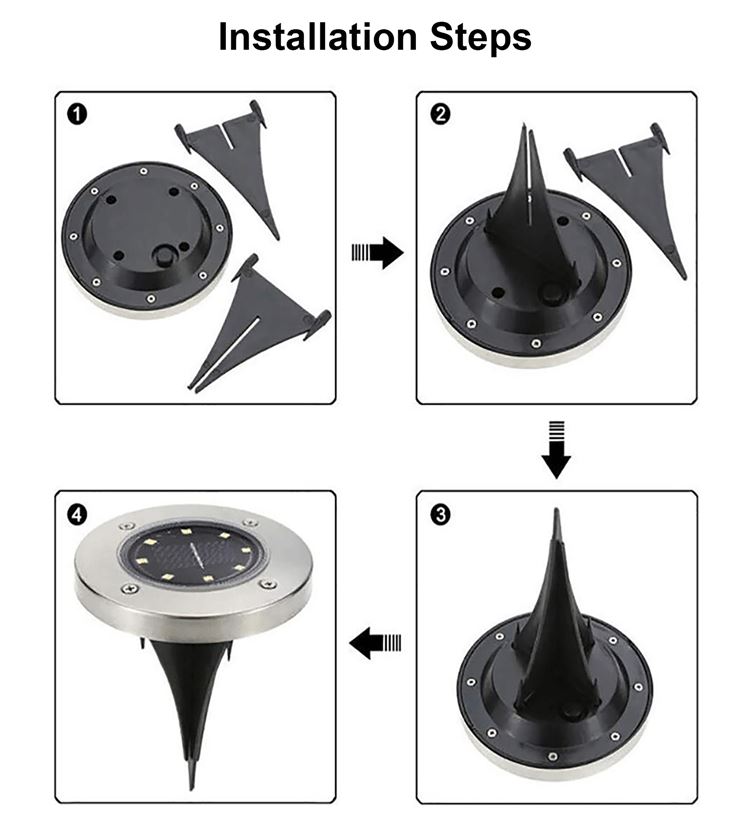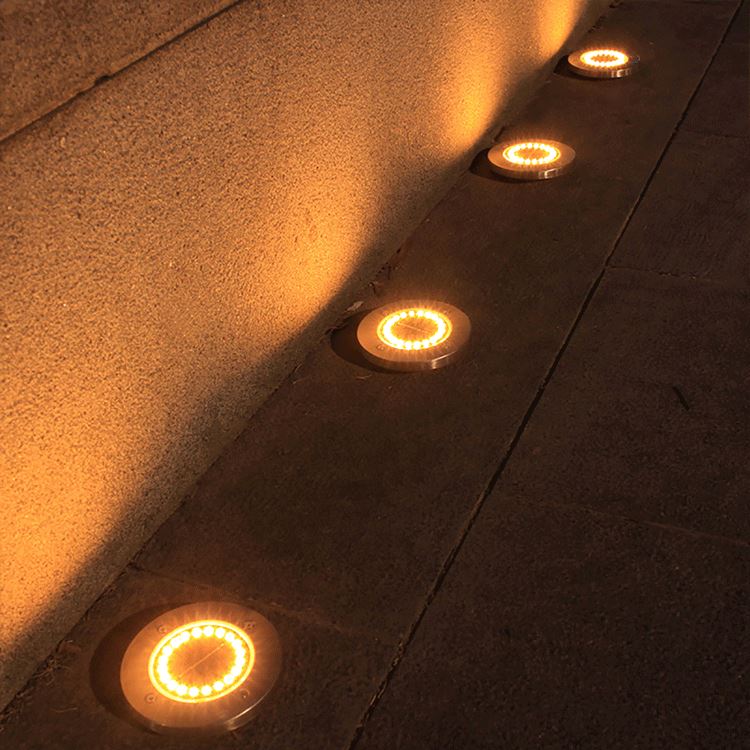 Hot Tags: solar energy buried ground lights, made in China, manufacturers, quotation, customized, buy, discount,
ufo led light
,
Induction Night Light
,
Led Reflector Flood Light in stock
,
square led downlights
,
ood quality LED garden waterproof floodlight
,
high bay led shop lights
Inquiry